How to clean Silicone Breast prosthesis
Care and cleaning of your silicone breast prosthesis or breast form regularly will keep it in good shape, when you want to use it. Cleaning prevents unpleasant smell and could make your breast form last over 2 years; which is usually within the warranty period given by most manufacturers.
Step 1: Gather what you need such as cleansing gel, or shower gel, source of lukewarm water and towel to dry.
Step 2: Squeeze soap into your palm with water to make a lather, take your breast form out of the bra pocket and rub gently with soap lather.
Step 3: Rinse with lukewarm running water until all soap is out, then Pat dry with a towel and place in the box or re-insert into your mastectomy bra.
Note: A contact breast form or breast prosthesis (breast form that sticks to the skin on the chest wall, must not be dabbed with towel on the sticky surface, otherwise it will pick up lint and not stick to your chest properly. Leave to air dry, place on a surface with sticky face up.
How to Clean Silicone Breast Prosthesis (non sticky)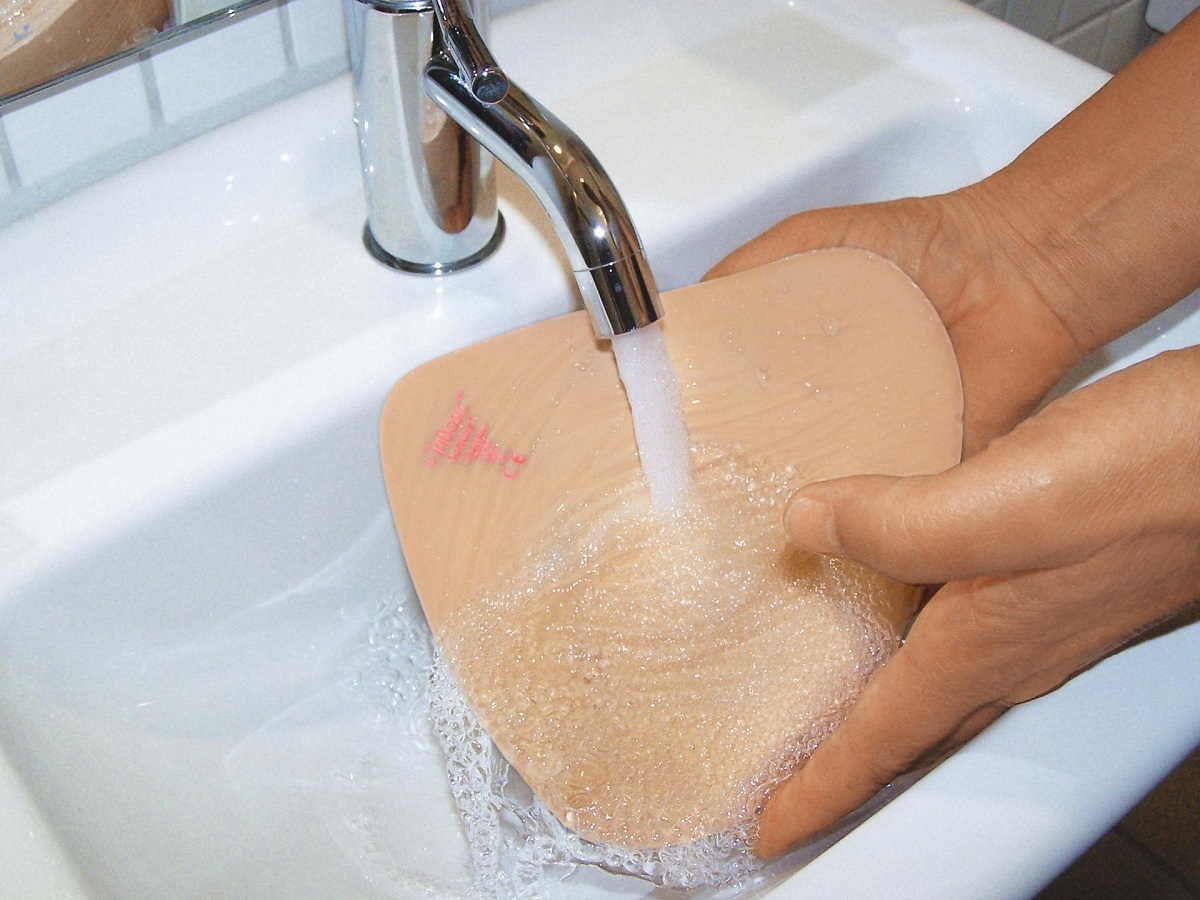 How to Clean Adhesive Breast Prosthesis (Amoena Contact Breast Form)